Hawke's Bay Organic Grower Launches Premium Rosé Fit for a Princess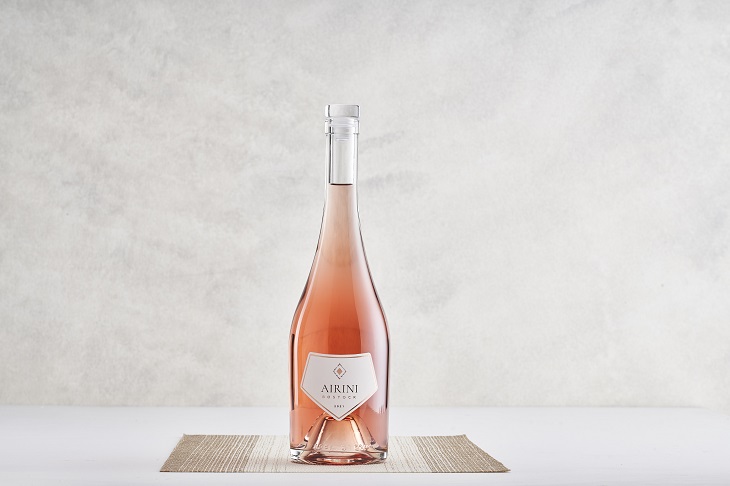 Following the success of Bostock Wines launch three years ago, Hawke's Bay organic grower, John Bostock has now produced his first Rosé, which acknowledges the Bostock Wines location's deep history and honours an influential woman.
Mr Bostock says he is excited to launch an organic Rosé that has been dedicated to Maori Princess, Airini Karauria, who shared his passion for the land and the Hawke's Bay region.
"Following the success of our other Bostock wines, we thought it was befitting to make a serious world-class Rosé. It's also very special to recognise the Maori Princess who once lived on the land where the grapes are grown."
The story of the Ngatarawa land and people began with Maori princess, Airini Karauria. She became heiress to vast acres of land including Ngatarawa Farm, where she lived with her Irish husband George Donnelly. The couple built the homestead and stables which is now home to Bostock Wines.
John Bostock's late wife Vicki's family bought Ngatarawa Farm during World War Two and later converted it to grapes and used the stable buildings as a cellar door.
"We have a huge family connection with the land at Bostock Wines and its now very special to also recognise the land's deeper history and imbue our Rosé to Airini.  We are excited to honour Airini who was a real force in the Hawke's Bay community for so many years.
Princess Airini used to regularly entertain visitors in her homesteads including dignitaries from all over New Zealand as well as international visitors which also included the Duke of York in 1901.
Airini's great great granddaughter, Evelyn Kupa says she was thrilled when the Bostock family asked if they could name the Rosé after her great great grandmother and honour her memory and the history of the land.
"Airini was an influential businesswoman and loved hosting people at the homestead where Bostock Wines is now situated. Back in those days, everything was grown naturally without chemicals, so it is very fitting that the Airini Rosé is also organic."
Ms Kupa has spent several years researching her family heritage and has also written a book about her influential great great grandmother.
A formal launch of the Airini Rosé is planned later this year, but Evelyn and John recently enjoyed raising a glass to Airini at the Bostock Wines cellar door.
Bostock Wines Manager, Matt Stafford says the Airini Rosé is certified organic and its small production and focus on ultimate quality will set it apart from other Rosés on the market.
"The Airini Rosé has been inspired by the unique expression of the Syrah variety grown in Hawke's Bay. It showcases the beautiful spice and pure berry aromatics and is a wine of great elegance."
The grapes are carefully selected and hand-harvested to ensure optimum quality as Mr Bostock says he is committed to only making premium wine and the Airini Rosé is no different.
"Bostock wines are boutique and we are producing small quantities. I am not interested in producing large volumes of low-quality wine. We have a premium model, which is in line with our overall company vision."
For media inquiries, please contact Catherine Wedd, 0212886770